RT Fitch is a well respected author and staunch, compassionate equine advocate. RT is well known for his biting editorials on his blog and for telling it like it is. He is president of Wild Horse Freedome Federation [WHFF], serves on the board of Habitat for Horses [HfH] and the Habitat for Horses Advisory Council [HfHAC].

His wife, Terry, is on the board of WHFF, involved in HFH, HFHAC, chief photographer for Horseback Magazine and an award winning photographer. Together they donate time and financial resources to observing round-ups, rescues and litigation for WHFF. They live in Texas with their 4 equines, Bart, Harley, Pele and Apache as well as two dogs and a cat.

Proceeds from his book, Straight from the Horse's Heart are donated to Habitat for Horses.

Thank you for all you do, my dear friends.





Below is a sampling of RT's work. These were posted on my website and are older editorials. He publishes a new blog every day so I encourage you to visit his blog to read the most current news.
Comments to the BLM Advisory Board Meeting | March 11, 2011


Just when you thought it couldn't get any worse



Give our Wild Horses their Land Back



Willie Nelson Tired of all the Horses Asses

 
Foal Killed, Stallion "Freedom" Injured in Dramatic Escape from BLM Cruelty

  
Rep. "Slaughterhouse" Sue Wallis: Slicing and Dicing a Wild Horse near You

 
"Slaughterhouse" Sue Wallis is Wielding Wild Horse Butcher's Cleaver, AGAIN 
  
    Congratulations to Terry Fitch on her two year back-to-back award winning photograhs
 
                 First Bite | 2010                                                                Dueling Band Stallions | 2011
BLM gives the US Public and Federal Judge the Finger


Wild Horses, Politicians and a whole lot of Nothing


I hate these wild horses

 

The Surprising History of America's Wild Horses

 
Commentary: Love, Loss and Lessons of the Wild Horses

 
Montana's Horse "Butcher" invents new definition for "Red" State

 


Montana's Horse "Butcher" courts the Communists

 
Slaughtering horses, poisoning people; is the U.S. asleep at the wheel?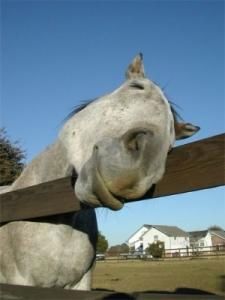 Harley